5 Ways IoT Transforms Businesses For The Better
Transforming Businesses With IoT Devices Like Real-Time Location Tracking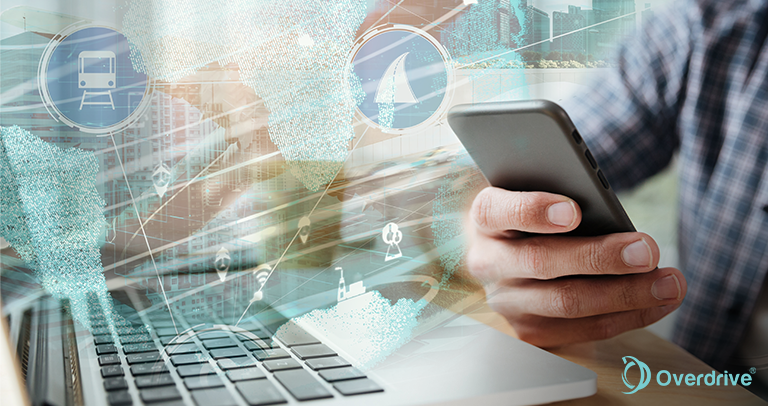 As technology advances, it is no longer a surprise to see smart cities, homes, watches and phones evolving even further. The rapid development of Internet of Things (IoT) to improve automation and connectivity has many undeniable benefits and hence, embracing it will help to propel your business to greater heights.
In this article, we will be sharing more about how IoT such as car tracking, real-time location tracking and GPS tracking will benefit your business.
Read on to find out more.
1. Improve customer satisfaction
A real-time location tracking system helps your business to keep an eye on facilities, equipment and inventories so as to improve customer satisfaction. For instance, if your business is in the logistics industry, the system will be able to track assets such as parcels so that your staff can identify, locate and deliver the items promptly without delays.
Other IoT functions can also help to monitor the vehicle's temperature, humidity level and even lighting to ensure the quality of the products being delivered remain in optimal condition. Route management also allows better planning and control of shipment and delivery schedules, resulting in quicker response in the event of unprecedented situations – delivery delays will be a problem of the past.
2. Reduce operational costs and downtime
Manual stock-taking, data entry and monitoring of equipment require manpower and time; both of which will incur extra operational costs for your business. With a real-time location tracking system though, such costs can be greatly reduced as it takes care of all aspects from tagging items so you can easily identify them to automatically generating data-driven reports to improve workplace processes – without having to hire extra staff or spend a lot of time on a task.
A car tracking device is also perfect for cutting down on operational costs, especially if your business requires employees to be on the road daily. The live tracking cloud-based system provides you with valuable insights on driver behaviours which are crucial for preventing accidents. Data collected is also used to plan better routes so that fuel efficiency is optimised. These enable your business to complete more deliveries without having to pay more for petrol or hiring the right drivers.
You can also foresee equipment damages or any component that needs critical attention, prompting you to schedule maintenance as soon as possible. This, in turn, reduces downtime and saves on expensive overhauls.
3. Improve employee productivity and output
Mundane tasks such as inventory management can now also be automated with a real-time location tracking system so that your employees are able to focus their energy on more important tasks; swiftly improving productivity and output. This also reduces the chances of human error which can sometimes affect your business negatively.
While certain manual tasks that cannot be automated is tedious, IoT technology can still manage schedules better which will streamline processes and improve your employees' time management.
4. Improve workplace and employee safety
Employees are the backbone of any business which is why ensuring their safety while at work is as important as any other business goal you have. While unforeseen circumstances can happen, a real-time location tracking system ensures that the management will be informed immediately when a worker injures themselves. This allows help to arrive quickly at the right location during life and death situations.
Similarly, a GPS tracking device can also improve employee safety while they travel to and fro work by collecting data that shows they have boarded the company vehicle and safely arrived at their destination.
Additionally, employee transportation can pre-book their ride home while drivers will be shown the best route to take – greatly improving safety once again since drivers will not have to worry about administrative tasks and will only have to focus on driving.
5. Enhance business models and strategies
IoT solutions do not just help with product development but also monitor its real-time performance at the same time. These easily accessible and valuable insights can then be used to make improvements, come up with more innovative products and add value to services.
Companies can continuously enhance their business models and strategies with these insights to stay competitive in the ever-changing market.
Consider OverPax, OverWheels or OverGuard
Feeling convinced to incorporate these useful IoT solutions into your business? Consider OverPax, OverWheels or OverGuard. These devices are designed to enable businesses like yours to connect with anyone, everyone and everything. Contact us today!