How IoT Plays A Part In Shaping Smart Cities: Real-Time Tracking Solutions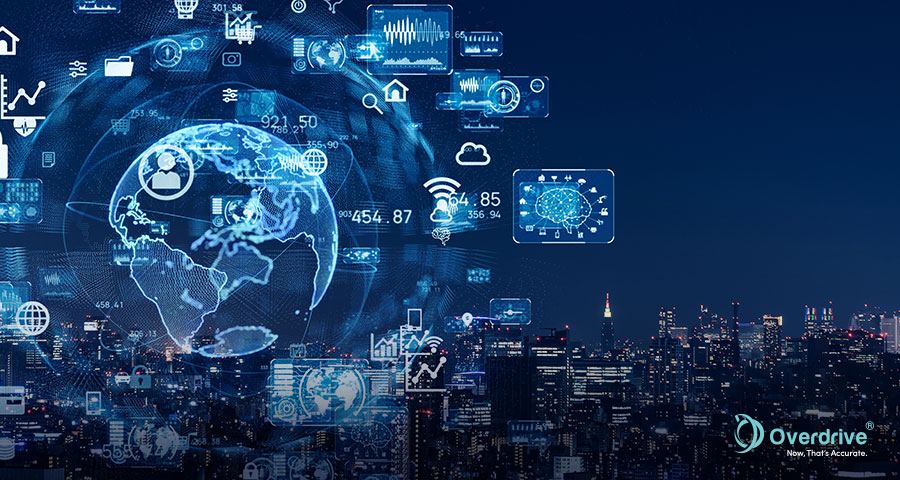 Smart city" refers to an urban setting that uses technology to improve the lives of its citizens while mitigating the drawbacks of urbanisation. In fact, Singapore has also been named the smartest city in the world for the third year in a row! Internet of Things (IoT) is an example of a smart city solution in which technology such as IoT sensors and tracking systems are used to collect data that will be analysed to improve infrastructure and public utilities, among other things.
In this article, we will be covering more about how a real-time location tracking system shapes smart cities like Singapore.
How real-time location tracking systems shape smart cities
1. Resolves safety and environmental issues
Workplace safety and environmental issues are some common pain points of any city but a real-time location tracking system can effectively resolve these problems. For instance, deploying environmental monitoring IoT sensors in or around a facility can help to assess conditions of nearby soil, water and air quality – increasing production capacity while reducing the need for extra manpower. Real-time location tracking systems will also come in handy during emergency situations at workplaces where employees may not always be in a position to reach emergency buttons to call for help.  This is also where OverGuard comes to play; identifying and tracking the exact location of people, equipment and other objects in real-time for use anywhere from warehouses to hospitals.
2. Achieves on-time delivery
E-commerce sales in Singapore are expected to grow to $13.4 billion by 2026 and hence, companies especially those in the logistics industry, will need a reliable vehicle tracking system to meet the demand. Utilising a vehicle tracking system with live tracking features will help these companies plan better routes, optimise fuel efficiency and lower overall costs. Real-time alerts, notifications and reports also assist in on-time delivery to improve customer satisfaction. Case in point; OverWheels is an all-in-one fleet management system that does more than just tracking vehicles. It also analyses data such as each vehicle's current speed, the estimated time of arrival and even technical details like your vehicles' health too.
3. Puts safety at the forefront
Public safety is another important aspect of any smart city and a real-time location tracking system may just be the answer. A GPS tracker will be able to provide full transparency on the locations of students, employees and the elderly to ensure they are being transported from one place to another safely. This gives parents and caretakers peace of mind – one of the reasons why IoT can greatly benefit citizens of smart cities. OverPax is an exemplar of technology that puts safety at the forefront – precise locations are sent just by simply placing a contactless device with the user while alerts will be sent if no movement is detected over a period of time.
Adopting real-time location tracking systems
Overdrive IOT's mission is to encourage businesses and individuals to adopt smart solutions that will go hand in hand with Singapore as a smart city to launch a new era of development.
Contact Overdrive IOT today to find out more about our products.