Can Equipment Monitoring And Tracking Improve Profitability?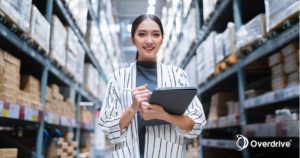 In highly competitive landscapes where profit margins are thin, having an edge over the rest of the field can mean the difference between success and failure. This is especially true in heavy industries where the capital costs are high and expensive machinery are critical assets. Leveraging technology to optimise usage of such equipment has long been an essential component of doing business in these sectors.
The technology behind the Internet of Things (IoT) is uniquely suited to fill the market gap and solve some of the pre-existing problems in industries which are heavily reliant on high-cost machinery. IoT technology can potentially reduce equipment downtime with predictive maintenance schedules, increase safety and security of assets, and reduce administrative costs to drive down overheads.
As a leading real-time equipment monitoring company offering customised IoT solutions, here's our perspective on how equipment tracking can improve your profitability. Read on for more.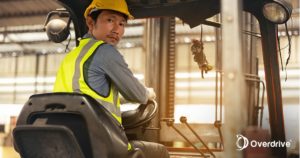 1. More Optimised Equipment Usage
Heavy industry almost always means heavy and expensive equipment. Once purchased, the onus is on the business to optimise usage for maximum return on their investment. A high level of asset management will be required to improve efficiency and reduce downtimes. To aid this effort, IoT technology can be embedded into your equipment to provide real-time tracking and constant visibility of your assets.
Knowing where your assets are at all times, how many hours they are being used, and how long they are down for, can provide you with the critical information you need to make the right strategic decisions to boost effective usage and productivity.
Procurement of heavy equipment for industrial usage is also usually not a one-time cost. Constant maintenance is often required to ensure that they perform as expected. A lack of proper maintenance could mean expensive fixes, prolonged downtimes, dangerous situations, and even health problems.
With information about downtimes, maintenance schedules, and equipment usage, businesses are empowered to make better decisions to optimise usage. By cross-referencing data with other similar equipment, companies can use machine monitoring to provide predictive rather than reactive maintenance. This strategy can reduce downtimes by ensuring that proactive servicing works are done well before equipment failure, to keep costly machines in top shape. Adopting such methods also reduces the heavier costs associated with more expensive failures and can reduce downtimes significantly.
Learn More: What IoT Companies Do & How To Choose The Right Solution For Your Needs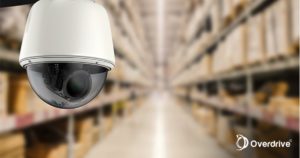 2. Increase Safety And Security Of Assets
When dealing with expensive equipment, potential theft or intentional damage is always a cause for concern. While security measures like CCTV cameras may be effective in apprehending the perpetrators, they may not be able to stop the theft or damage from occurring.
Equipment monitoring devices come with several features that ensure the safety of expensive assets and give you greater control over their security. The location of all assets are logged 24/7, making it easy to track their real-time location at any point in time. Geo-fences can also be set up so that alerts are sent to authorised personnel if a piece of equipment is moved outside approved zones.
Overguard offers machine monitoring solutions which give you end-to-end visibility and location tracking capability, even in places where GPS is not available. Our sensors are also rated for rugged use and can last 2-3 years without a charge.
An additional benefit of these features is operator safety. Machine tracking devices can monitor the movements of forklifts and other lifting trucks so supervisors can ensure optimal usage and prioritise safety by proactively preventing collisions within the warehouse or facilities.
This data can be used to identify training needs or unsafe practices, which can be corrected to improve operator safety.
To learn more about the real-world applications of our IoT solutions read our case study on asset monitoring for logistics companies.
3. Reduce Administrative Costs
Rigorous maintenance schedules, predictive maintenance, and security measures are not new innovations. However in the past, these all had to be done manually. On top of high manpower costs, this also necessitated on-site visits and inspections. This leads to travel requirements, scheduling conflicts, and other administrative tasks associated with on-site visits.
IoT equipment monitoring can put an end to such inefficiencies. Mundane tasks like checking on the status of machinery can be automated away. Maintenance schedules can be automatically generated and manual tracking will be made obsolete. Supervisors can receive direct alerts when a piece of equipment or machinery requires maintenance or when maintenance schedules have been missed. This level of IoT automation decreases unwanted downimes, reduces unnecessary costs, and extends the lifecycle of high-value machines and equipment.
Administrators can also now spend their time more productively by looking for ways to optimise machinery usage to improve output. Remote monitoring via IoT also means the entire process can be streamlined to allow businesses to focus on more important tasks.
New technologies like IoT AI will not put the current workforce out of a job. Rather, it enhances their capabilities and allows them to put their skills to better use. Businesses that move quickly to take advantage of IoT tech can move forward with higher productivity gains and lowered overheads. Companies that lag behind in adoption will ultimately lose competitiveness in the sector.
With a suite of holistic and innovative IoT solutions under our belt, Overdrive looks to future-proof businesses by providing access to data that can transform your daily operations. Contact us today to learn more about our products and services.