What IoT Companies Do & How To Choose The Right Solution For Your Needs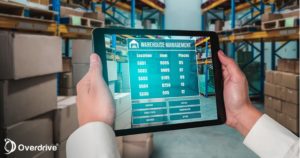 The Internet of Things (IoT) refers to a network of interconnected physical devices which communicate with each other to collect and process data. Often implanted with various sensors, these devices are able to record useful metrics which can then be analysed to optimise functionality, monitor operating conditions, and provide real-time tracking information.
As IoT becomes increasingly widespread due to low-cost low-power sensor technology, increased connectivity, cloud computing, and machine learning, businesses are starting to realise the enormous potential behind IoT.
When physical devices are controlled and managed digitally, companies can use the data to cut down on costs and increase profits at large scales. Such increased business efficiency is one of the main drivers behind the rise of IoT companies in Singapore like Overdrive, which provide specialised solutions to help transform industries and allow them to gain a competitive advantage.
What Do IoT Companies Do?
For businesses looking to tap into the benefits afforded by IoT technologies, it can be a difficult transition. IoT companies help bridge this gap by providing the necessary infrastructure and expertise to drive changes in business environments. 
By understanding the unique pain points faced by a company, IoT vendors can create customised solutions that address these issues. Beyond maximising profit margins, integrating end-to-end IoT solutions can also open up new revenue streams and opportunities for businesses.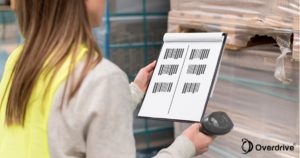 Inventory monitoring is a clear use-case for IoT technologies. Automated data sensors yield accurate asset counts and offer transparency and visibility while also minimising chances for human errors and discrepancies.
Equipment monitoring is another pertinent example as IoT can help extend life spans of expensive industrial machines through predictive maintenance. With information on performance, status, and key parameters like temperatures and vibration, businesses can be more proactive in planning for repairs. This data can also be utilised to unlock new business models via sales of predictive maintenance services or by enabling subscription-based retail business strategies.
How To Choose The Right IoT Solution?
Determine What You Need
IoT solutions are incredibly powerful tools when used properly. However, businesses first need to understand how exactly IoT can fit into their operating environment. This begins by identifying the challenges they face, and determining how IoT integration can enhance their business models. Without such insights, IoT cannot be effectively used to improve overall operations.
Learn More: 5 Ways IoT Transforms Businesses For The Better
Come Up With A Budget
While IoT technology is a big investment into future-proofing your business, it doesn't need to be costly. To stretch your dollar and get maximum output from IoT solutions, it's best to come up with a workable budget to see how you can increase your profits without putting up too much capital up front.
IoT companies like Overdrive also provide custom quotes and demos so decision makers can test out our products before committing to a long-term relationship. We also have ready plug-and-play solutions for businesses with more generic or pressing needs. Contact us today to learn more about our products.
Security
For companies operating in sensitive environments, security is of paramount importance. Discuss with your potential IoT solution provider about how they intend to safeguard your data and prevent hacking or other cybersecurity concerns. Reviewing their security policies will ensure that you maintain your business integrity and don't face losses or liabilities in the future.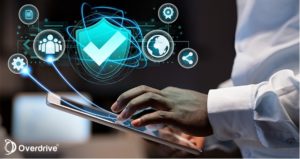 Proven Track Record
Onboarding IoT technology is a long-term investment. Businesses have to be sure that their chosen solution providers are credible, experienced, and have the necessary resources to manage and meet your needs. With the rapid pace of technological advancement, IoT companies have to be able to provide timely updates, maintenance of sensor devices, and upgrades for years to come.
As businesses embark on digital transformation, they will likely face technical challenges such as bandwidth limitations, security breaches, and regulatory compliance. Having a reliable and proven IoT partner can make all the difference to improve success rates of such projects.
A one-stop platform for a suite of holistic IoT solutions, Overdrive offers features like real time location tracking systems and fleet management to drive business efficiency, improve safety records, and increase margins.
Our three main products OverPax, OverWheels, and OverGuard give business owners better control over and granular insights into their employees, their vehicle fleet, and their facilities and equipment.
Contact us today to find out more about the custom IoT solutions we provide and let us know what your requirements are.