How IoT Can Provide Smart Hygiene Solutions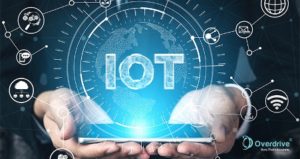 In today's fast-paced and tech-driven world, organisations face increasing pressure to ensure not only the well-being of their employees and customers but also to create an environment that fosters productivity and efficiency. Hygiene management plays a pivotal role in achieving these objectives, as it directly impacts the health and safety of individuals within a workplace or public space.
However, manual processes for monitoring and maintaining hygiene can be time-consuming, prone to errors, and lack real-time insights into usage patterns and cleanliness levels. Additionally, as public health concerns continue to gain prominence, the demand for more effective and reliable hygiene solutions has become even more critical.
As companies in Singapore strive to embrace the future, IoT emerges as a game-changer, transforming the way restroom spaces are managed and maintained. With a fusion of data-driven insights and seamless automation, IoT is rewriting the rules of hygiene management, offering businesses invaluable tools to make a significant impact in its smart hygiene solutions.
Keep reading to unravel the endless possibilities that IoT presents for businesses seeking to elevate their hygiene standards and create a lasting impact on both customers and employees alike.
Learn more: IoT Is Expensive! 4 Misconceptions About Using IoT Technology for Your Business
1. Occupancy and traffic monitoring
Imagine having real-time data on the occupancy and traffic flow in your restrooms. With IoT-enabled sensors, this becomes a reality. These intelligent sensors work like equipment monitoring, capturing data on restroom usage and allowing businesses to gain valuable insights into foot traffic patterns. By analysing this data, establishments can optimise their resources and cleaning schedules. The restrooms experiencing higher footfall can receive more frequent cleaning, ensuring optimal hygiene levels throughout the day.
Emphasising the use of such occupancy data in busy urban centres like Singapore can be crucial. This data-driven approach enables businesses to make informed decisions about staff allocation, ensuring that there are enough cleaning personnel during peak times to maintain impeccable hygiene standards.
2. Proactive supply and cleaning management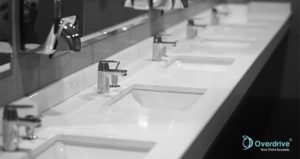 Running out of essential restroom supplies can be inconvenient for visitors and reflect poorly on businesses. However, with IoT's data-driven approach, supervisors can now receive timely alerts on stock levels such as soap and tissues. This proactive system ensures that supplies are replenished promptly, eliminating any disruptions and providing a seamless experience for restroom users.
Facility supervisors can also now access real-time information on restroom usage patterns, foot traffic, and hygiene metrics. This wealth of data allows for a more informed and intelligent cleaning approach, reducing the need for random spot checks and optimising cleaning schedules.
The combination of data-driven supply management and on-demand cleaning allows businesses in Singapore to achieve higher levels of hygiene while streamlining operations and minimising waste.
3. Improved washroom maintenance
IoT goes beyond occupancy monitoring and stock level alerts. Smart hygiene solutions empowered by IoT devices can also detect faults in restroom units and identify issues like water leakages promptly. With IoT, maintenance teams can be promptly dispatched to address problems, preventing any further damage and ensuring that washrooms remain in top-notch condition.
The incorporation of environmental monitoring and equipment monitoring further elevates the maintenance process. IoT sensors can monitor air quality, humidity, and temperature, ensuring that washroom environments remain pleasant and hygienic. Additionally, equipment monitoring allows businesses to track the condition of critical restroom appliances, guaranteeing their smooth operation and reducing the risk of sudden malfunctions.
The benefits of swift maintenance are far-reaching. Not only does it enhance satisfaction and uphold hygiene standards, but it also saves businesses from incurring substantial repair costs that may arise from neglected issues.
4. Cost-effective and profitable solutions
Another key advantage of implementing IoT-enabled smart hygiene solutions is its cost-effectiveness. Low-cost sensors that require minimal maintenance are available, helping businesses cut down on overheads while optimising profitability. IoT technology's efficiency ensures that businesses invest in a sustainable and future-proof solution that offers significant long-term savings.
Learn more: Can Equipment Monitoring and Tracking Improve Profitability?
Step into the Future of Hygiene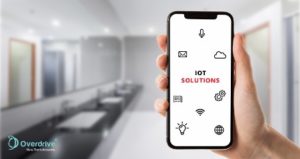 As businesses in Singapore seek ways to deliver exceptional experiences for their customers and employees alike, adopting IoT for smart hygiene solutions becomes an increasingly attractive option.
If you are looking to elevate your hygiene standards and embrace the future of smart solutions, consider the possibilities that IoT brings to the table.
Unlock the true potential of your business's restroom spaces with IoT-powered solutions from leading IoT companies in Singapore like Overdrive IOT.
Get in touch to find out more.