3 Ways A Heavy Vehicle Fleet Management Solution Benefits Your Construction Business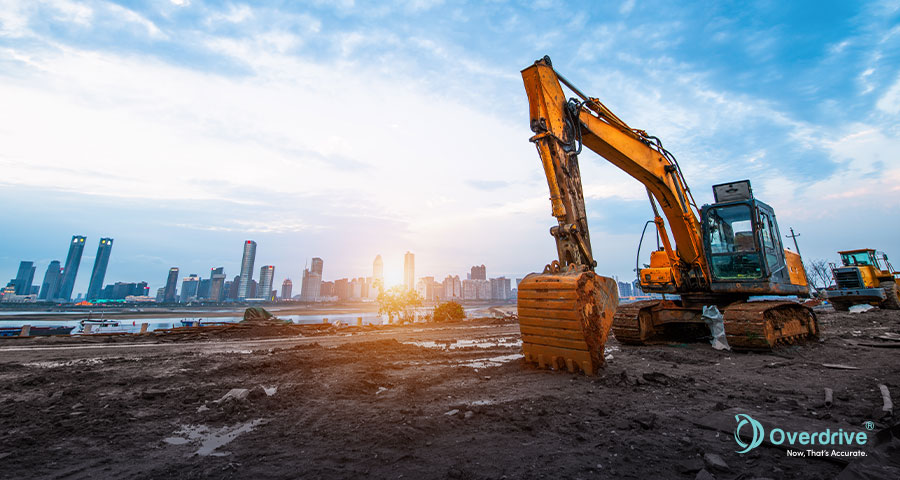 If you are a construction business fleet manager, you would know how difficult it is to manage your fleets, drivers, schedules and cost without facing any challenges. Thankfully, with fleet management solutions, you can transform your business and coordinate your workforce in a way that increases efficiency and productivity. Additionally, improving the safety of your heavy vehicles and drivers is made possible as well!
Simply put, fleet management is a process used by companies to monitor and care for their fleet. It involves different factors such as tracking vehicles, improving driver's safety and health as well as vehicle upkeep. The technology collects data and insights from key areas and improvements are performed in real-time. The primary benefit of fleet management solutions is a reduction in overall operating costs. Some other benefits include –
Common vehicle tracking myths range from how the devices monitor employees' privacy, to their capabilities, to the type of business where GPS trackers are needed.
Now, let's debunk these myths and misconceptions with solid evidence and truths on how GPS trackers really work.
1. Optimise Fuel Efficiency
Fuel usually takes up a big chunk of your business's budget. With easy access to fuel tracking data, fleet managers would be able to easily identify saving potentials. The vehicle GPS tracker alerts you on how often your heavy vehicles are idling and the overall idling time across your entire fleet operation. You will then be able to monitor performance, track improvements and coach your drivers to improve driving efficiency.
The GPS tracking solution can also optimise the best route for your fleet by monitoring real-time traffic and weather data. With this information, your fleet will be able to reach their destination faster, improve customer satisfaction and cover more jobs in a day which can greatly improve your business' bottom line.

2. Reduce Vehicle Downtime
Preventive maintenance is one of the best ways to reduce maintenance costs over the lifetime of your vehicles. For fleet managers, the fleet management solution takes the guesswork out of maintenance scheduling and sends you automated alerts when it's time to service your fleet. With these alerts, you will be able to reduce vehicle downtime by keeping your vehicles well maintained.
Fleet management solutions usually provide access to diagnostic data such as usage and fill-ups, odometer readings, engine temperature, oil pressure, RPM, idling, exact engine hours and more. With these data and insights, vehicle maintenance can be scheduled efficiently and ultimately, lower the costs of heavy maintenance in the future.
3. Manage Drivers and Vehicles Efficiently
With the vehicle GPS tracker in Singapore, you will be able to locate your fleet and assets in real-time, preventing theft and misuse of your heavy trucks. The live information stream on your fleet management software enables you to find the exact location of your vehicle, where they have travelled over time, and the distance travelled.
With the telematic software, you can also eliminate dangerous driving habits and improve driver productivity. Correct driver identification gives you better visibility of where your drivers are, their working hours, their driving habits, idle time and vehicle usage with insights and driver performance reports. You will know exactly who is behind the wheel at all times, giving you better visibility of the performance of your fleet. With these data, you will be able to create a healthy and safety culture for your fleet  as well as boost driver performance with coaching and rewards.
At Overdrive IoT, we provide technology and software solutions to help your construction business reduce costs, improve driver safety, increase employee productivity as well as schedule preventive maintenance to minimise vehicle downtime. Our fleet management Solution, OverWheels allows you to gain full control of your moving fleet in one powerful platform.
Through real-time alerts, notifications and reports, we deliver the data you need for full visibility control of your vehicle, 24/7. Contact us today to know more about our fleet management solution.