Enhance Sanitary Hygiene Level During this Endemic Covid-19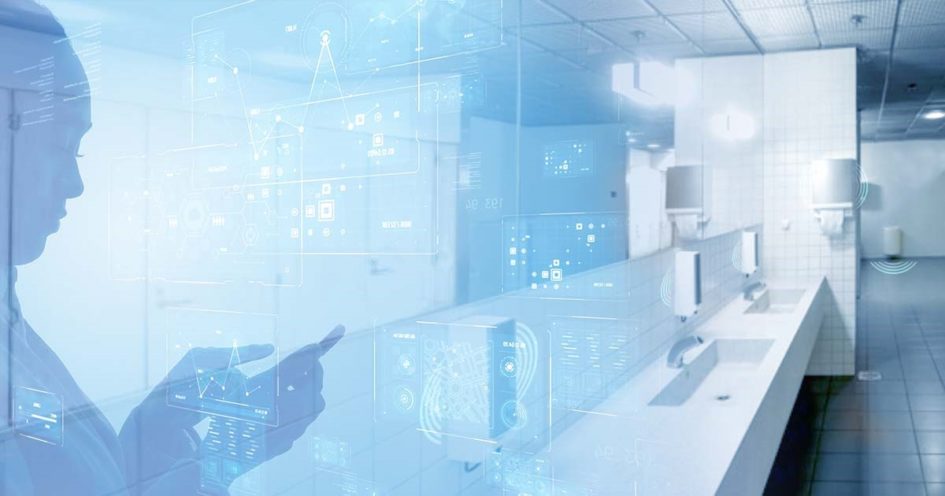 Singapore-Fullsun Marketing, a well-known supplier of high-quality sanitary ware and fittings, works together with Overdrive IoT to develop a Smart Hygiene & Task Management Solution that improves cleaner-to-toilet ratio, creating a safer and more comfortable space for everyone.
The Hurdles of Smart Hygiene
Fullsun has been exploring Intelligent Hygiene Management Solutions to keep up with the sanitation demands of the market but is faced with various challenges such as:
1. Difficulty in integrating multiple sensors
Since most Smart Hygiene systems are sold separately, the integration of sensors is always crucial. After working with different IT companies and going through countless rounds of trial and error, most end up failing.
2. Inconvenience in managing multiple systems
Different software or hardware providers uses different platforms and connectivity. This means multiple systems and dashboards are needed which will be more difficult to manage.
3. Hassle in deployment with incurring costs
Most of the  IoT sensors uses long-range (LoRa) wireless technology which can be troublesome during deployment since it's not battery operated and incurs subscription charges in the long run.
The Smart Hygiene for Smart Business
Overdrive develops a Smart Hygiene & Task Management Solution that captures real-time data traffic and usage through connected restroom devices and optimizes schedule cleaning resources where they are most needed without the additional labor and cost – all in one single platform.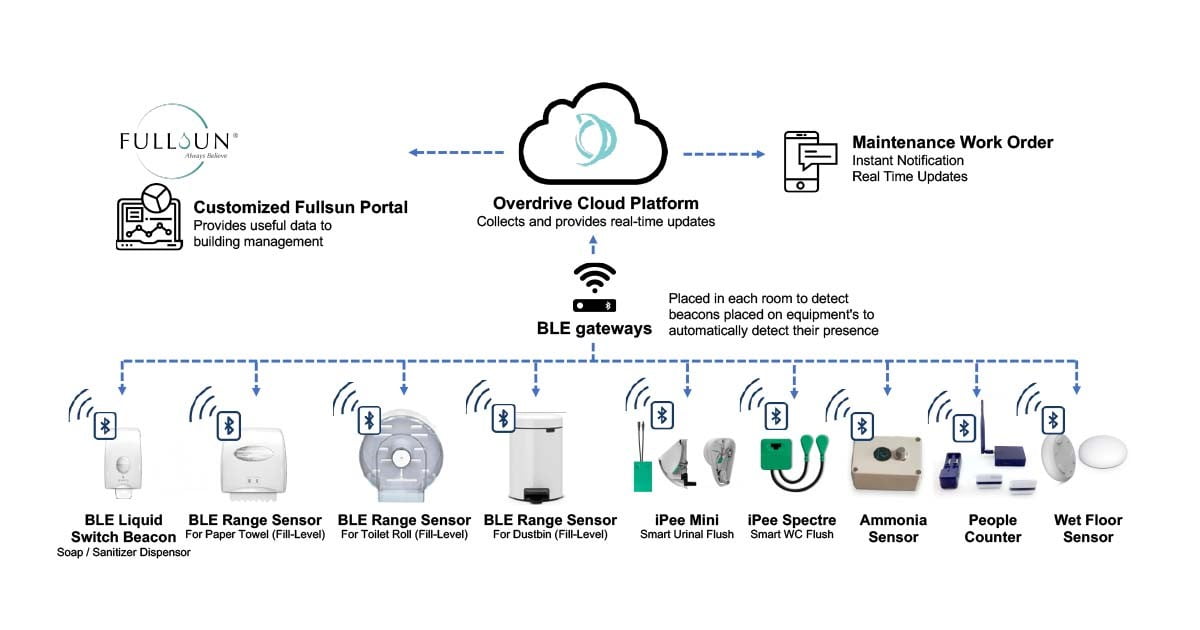 The solution is a customised application layer that is based purely on Overdrive's IoT based platform. Overdrive links up various brands' sensors protocols to the base platform that will ingest and manage all data from various IoT sensors. The communication protocols will be based on BLE, Wi-Fi, and GSM. Upon ingesting, the data will be pushed to the customised application layer which will then be used to manage toilet facilities & devices, provides alerts, and dispatches jobs to workers.
Notification and Alerts
Built in sensor that sends alerts and notifications once consumables are running low
Data Dashboard
Real-time data on toilet stock level, usage and condition in one centralized platform
Washroom Maintenance
Detect faulty toilet units and water leakage to save costs
Ease of Configuration
Business Owners and Managers can easily set the alerts and send to relevant staff
Low-cost BLE sensors
Requires minimal maintenance with a long battery life of 2-3 years for easier deployment
What makes Overdrive's solutions unique is its nature to become device-agnostic, working well with various systems without suffering from compatible issues from multiple vendors based on common protocols or API integration, eliminating multiple systems and enabling integration into one single platform.
Interested to try it out? Get in touch with us to customize your own sanitation solutions.