PT Pertamina Patra Niaga and Overdrive pilots a SmartMT Program in Indonesia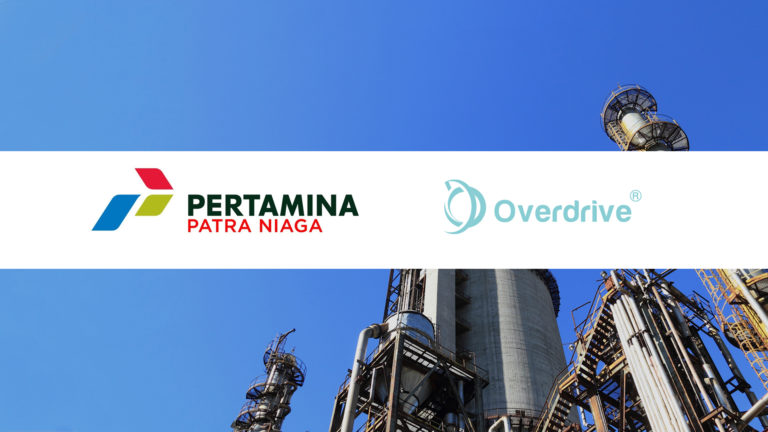 JAKARTA – Overdrive continues to innovate and empower smart connectivity in the oil and gas sector as it partners with PT Pertamina Patra Niaga to digitally transform the land transportation for mobile tanks (MT).
In the spirit of celebrating its 63rd year in service, Pertamina Patra Niaga offers a SmartMT Program as a way to revive energy and commemorate the sustainable progress of Indonesia.
Smart MT program was rolled out in 2019 and Pertamina Patra Niaga teams up with Overdrive, who was tasked to designed a system that will give them the ability to monitor vehicles' geolocation, and overall visibility of their whole delivery supply chain process. It entails process control, driver and public safety, and protection against any possible fraud and fuel theft.
Beyond telematics, Overdrive's comprehensive platform was designed to manage Pertamina's tank car and tank car crew (AMT), ensuring optimal condition before delivering products from the terminals to and from 5,518 petrol stations.
Overdrive developed premium features that are in lined with Pertamina's future business expansion.
Auto Route Navigation
Provides data on start and end points, with fixed routes determined by the fleet management system
Facial Fatigue Sensor
Provides fatigue level data of crew members
Tyre Pressure Monitoring Sensor
Provides all vehicle tyre air pressure data
Auto Maintenance System
Ability to set web alerts as a reminder on periodic maintenance
Vehicle & Driver's Data Logging
Enables users to see all vehicle & driver's data logging.
Fuel Consumption Sensor
Provides information on the usage and compares efficiency against the vehicle's activities
Driver Behavior Sensor
Provides driving behaviour score such as overspeeding, harsh braking, idling, etc.
Electronic Sensor System
Provides real-time status information on the vehicle's electronic condition
Authorized Driver
An authorization method to function as a key to register driver to the vehicle with the use of fingerprint scanners
Data Logger
Store transaction data in local storage
Safety Induction Voice
Provides voice instructions to drivers regarding driving regulations and safety rules (HSE)
Moreover, the platform enables the setup of alerts, notifications and triggers that can help Pertamina have real-time data access and availability.
The system allows Pertamina to prompt new tasks and predetermine routes to authorized drivers through a precision GPS tracking tablet installed in each truck.
Once a task is completed, Pertamina will be notified in real-time, giving them the capability to schedule new jobs for their drivers, maximizing their time and productivity.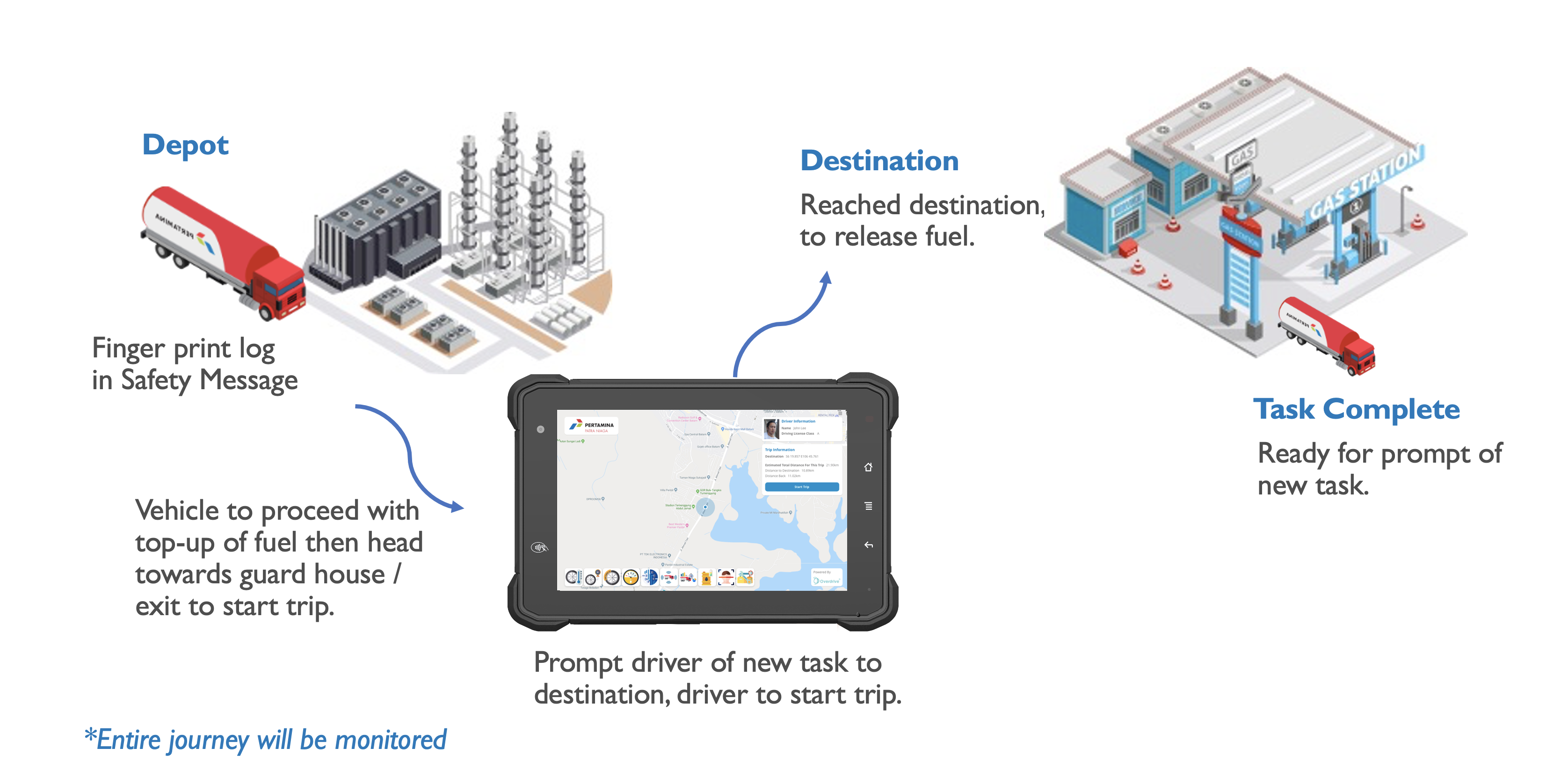 Overdrive's high-end sensors and solutions ensure the successful digital transformation of Pertamina's transport and operational process. It gives them the convenience and the boost of confidence in ensuring the accuracy and transparency of data in every transaction carried out.
The preparations for enhancement of the project are set in motion and SmartMT is scheduled to go live by the end of 2021.