Improving Driver Safety with Advanced Driver Assistance System (ADAS)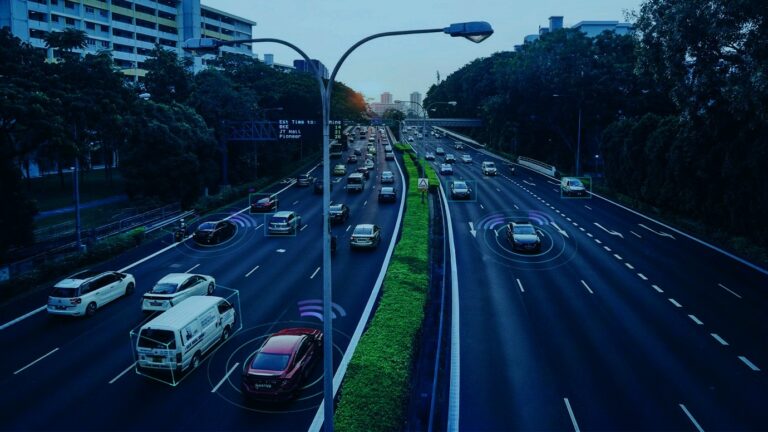 The majority of road accidents are a result of human error. In Singapore, one of the major causes of road accidents is distracted driving. In a survey conducted by Samsung, about 83% of the drivers confessed to using their phones while driving, thus, diverting their full focus on the wheel.
All of these things can be avoided when one is equipped with the right system to help with the driving process. A reliable telematics system built to provide drivers with valuable data and to improve the driver's ability to respond to potential dangers on the road.
Advanced Driver Assistance System (ADAS)
With the increasing demands of safety tracking, Overdrive develops an Advanced Driver Assistance System (ADAS) that equips users with the proper tools to enhance driver, passenger, and pedestrian safety by preventing incidents on the road. ADAS was designed to keep a lookout on the vehicle's surroundings by providing early warnings and alarms to detect any high-risk road conditions, giving drivers enough time to take corrective measures.
As safety is crucial when driving, having at least two seconds of early warning can prevent any unanticipated impacts or road mishaps. ADAS technology is adaptable and can be easily integrated to your fleet management needs. Some of the features include,
Pedestrian Detection
Pedestrian crossers are the most vulnerable when talking about road safety. That is why this feature is considered to be one of the most important ADAS functions. The system allows drivers to identify all types of pedestrians in the vehicle path to avoid accidents and tragic consequences.
Lane Departure Warning
Staying focused on the road is critical and even the slightest lapse can cause drivers to unknowingly stray from the lane. The lane departure warning feature gives drivers the optimum support they need by giving signal warnings whenever they are drifting off course and allowing them to steer back to safety. The system detects lane markings beforehand and ensures the vehicle's position stays within safety parameters.
Forward Collision Warning
Vehicles ahead of you can be unpredictable. At times, they move slower or even halt to a stop without any heads up. Forward Collision Warning alerts drivers of an impending collision with a car or even object that is directly in front of the vehicle. The system warns drivers of possible hazards and allows them to brake or swerve just in time.
Bicycle Detection
Nowadays, people are taking up cycling as it proved to have positive benefits in improving health and lowering carbon footprint. Therefore, creating a safe space for cyclists and other road users has become as important. Bicycle Detection alerts drivers of cyclists or riders approaching nearby. The system sends signal warnings that help prevent vehicle and bicycle collisions.
Why use ADAS?
Having these lifesaving functions is key to helping drivers in their day-to-day driving journey. Not only does the system keep drivers safe but it opens a wide range of benefits that users can take advantage of.
Reduced Cost
By keeping your vehicles safe, you can avoid the hassle of paying for collision damage and even prevent liabilities.
Better Driver Management
An effective tool for drivers to keep their driving in check and help them identify and improve risky driving behaviors
Great Investment
More than just having basic fleet management, it promotes safety and encourages social and corporate responsibility.
ADAS technology evolves as the demands for fleet safety-based features continue to increase. It undoubtedly opens up a wide spectrum of opportunities in enhancing road safety as well as paves the way for full autonomy, extending from the driver and passenger convenience functions to assessing road conditions and preventing fatalities. ADAS enables the gathering of valuable information for better visibility, planning, and decision-making of fleet processes while giving you full comfort of enjoying the ride.
Learn more about Overdrive's safety tracking solutions.