联合早报 features Overdrive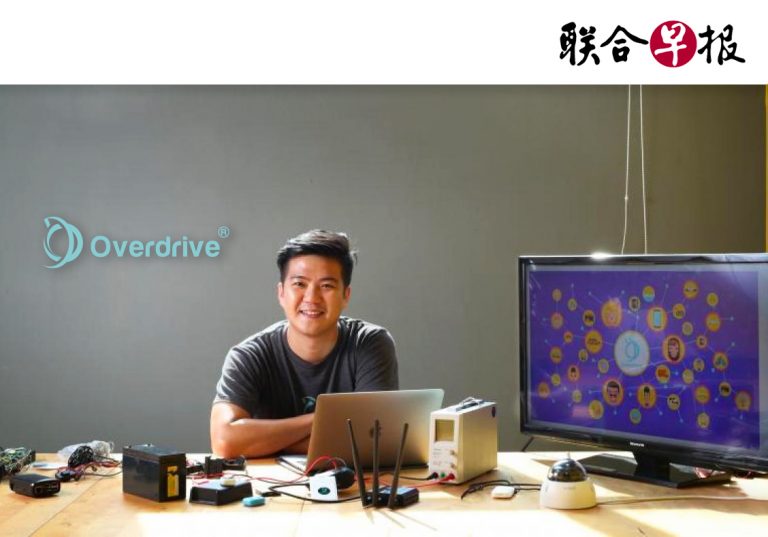 Aston Chia, CEO, and Co-founder of Overdrive shares with 联合早报his remarkable journey in the  IoT landscape.
In an interview with 联合早报, Aston narrates how he foresaw the future potential in the Internet of Things business and how he took in the challenge of educating people to embrace IoT applications.  With the arrival of the 5G network, the demands in Singapore for greater connectivity in facilities, healthcare, and logistics strengthened.
What started as a small business, transformed into one of the leading IoT companies in the country. In 6 years, Overdrive empowered hundreds of clients to connect and use IoT as a means to improve management efficiency. Clients such as FedEx, SMRT, Tong Tar Transport Services are some of the few partners Overdrive catered to.
In 2018, Overdrive raised a total of USD 2.9M from its first investor, Tin Men Capital that will be utilized to scale up and embarked on a few industrial sectors locally and overseas.